Walk Behind Mowers
We carry walking mowers with many on the floor for your selection. We will help you pick the right mower to fit your needs.
That includes gas and electric mowers, self propelled and recycler models. Electric start and pull start are also options.
CLICK HERE TO VIEW TORO'S CURRENT LINE
Stand-On Mowers
Stand-On mowers are the choice for many professionals and individuals that have much to mow as efficiently as possible.We carry Wright Standers and Bobcat Stand On mowers with many models from which to choose from. We can steer you to the perfect pick.
CLICK HERE TO VIEW WRIGHT STANDERS
CLICK HERE TO SEE BOBCAT STAND-ON MOWERS
Meyer Plows
We carry Meyer plows, best known for their features and durability. We can give you the best deal on a plow or spreaders. Come talk to us to fit your needs.
CLICK HERE TO SEE MEYER'S MOST CURRENT PLOWS
Stihl Yard Tools
We carry a variety of Stihl yard tools that are either powered by electric or gas. Including Weed Wackers, Trimmers, Chain Saws, Leaf Blowers, Pruners, Hedgers, Pole Saws, etc. Come in and take a look and try one out.
FIND STIHL'S FULL PRODUCT LINE HERE
Parts & Part Orders
We have many common parts on hand for many machines and we can order the part you need at the best possible price we can offer. Give a call or come in with your part, part number and model number and we'll find your part. Our professional staff will be more than happy to help you find and replace your part for the right fit. We can find and order it fast. Call us at 732-548-0503.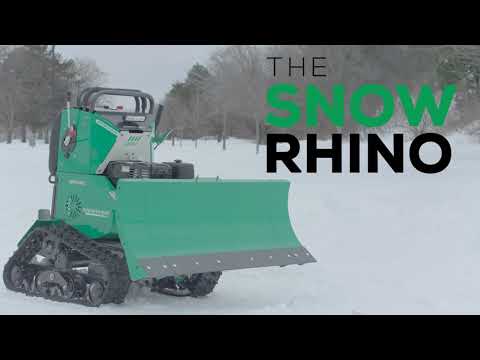 A Product Overview of the Zero-Turn Snow Rhino
Home Owners
Riding Mowers
Come in an test drive our complete line of Home Owner Riding Mowers. We carry the latest models from top brands. Let us help you find the right choice.
CLICK HERE TO SEE MORE MODELS
Snow Blowers
We carry both single stage two stage snow blowers in several different models. They are all quality machines with many variations. Come in to take a look.
CLICK HERE TO SEE MORE SNOW BLOWERS.
Meyer Tailgate Spreaders
Being one of 5 distributors in central jersey for Meyer we can get you a best deal for a plow or spreader. Come take a closer look on our showroom. We can fully inform you of their operation.
CLICK HERE TO READ MORE ON SPREADERS
RedMax Yard Tools
We carry a variety of RedMax yard tools powered by electric or gas. Including Weed Wackers, Trimmers, Chain Saws, Leaf Blowers, Pruners, Hedgers, Pole Saws, etc. Come take a look and try one out.
FIND THE REDMAX FULL LINE HERE
Accessories & Supplies
We carry a variety Accessories and Supplies for your large equipment and for your yard tools. From filters, hoses, gas cans and other supplies for your Weed Wackers, Trimmers, Chain Saws, Leaf Blowers, Pruners, Hedgers, Pole Saws, etc. Come in or give a call.
Commercial
Riding Mowers
We carry Wright, Walker and Bob Cat Commercial Riding Mowers in several models. We know your needs require something durable and professional. Serving professionals is what we do. Come in and talk to us about your needs.
CLICK HERE TO SEE WRIGHT RIDERS
CLICK HERE TO SEE BOBCAT RIDERS
CLICK HERE TO SEE WALKER RIDERS
Generators
Our generator selection starts off as low as 1000 watts. And finishes off at a whopping 10,000 watts unit. Whether you're looking for a back-up power source or a remote power supply, we have it for you. Both in generator or inverter models.
VIEW HONDA'S GENERATORS HERE.
Meyer Insert Spreaders
Tough jobs like yours deserves the best in the industry. The Crossfire insert salt spreader comes with a five-year warranty, the best in the industry. Made for 3/4-ton+ pickup trucks, the Crossfire comes in 6- and 8-foot lengths and deluxe models are designed with an integrated pre-wetting system.
MORE ON THE INSERT SPREADER HERE
OREC Snow Rhino Zero Turn Snow Plow
The Snow Rhino is unlike anything you have seen before. While this zero turn snow plow is compact enough to get to those hard to reach areas, do not let that fool you. This track drive snowplow packs enough power to tackle even the most brutal of snowstorms. The first machine of its kind on the market, zero turn allows you to maneuver with precision and ease.
READ MORE ABOUT THE SNOW RHINO HERE
For First Time Buyers
When out shopping for either power equipment or snow plowing equipment, the most important thing is after sale service.
We guarantee what we sell for some items up to five years. And always have two mechanics on premise. We challenge you to find in any of the big box stores a mechanic whose capable of fixing the power equipment that they are trying to sell you. Would you buy your new car from a dealer that didn't have a service department.
Your answer should be a big no, because you want your machine warrantied by a dealer whose mechanics have over 50 years combined experience.
You may be surprised but our prices are the same if not lower than the big box stores. We'll even gas up the product you're interested in, show you how to run and care for it.
Call us at: (732)548-0503

Monday - Friday: 7AM-5PM
Saturday: 7AM-3PM
Sunday: 9AM-12PM